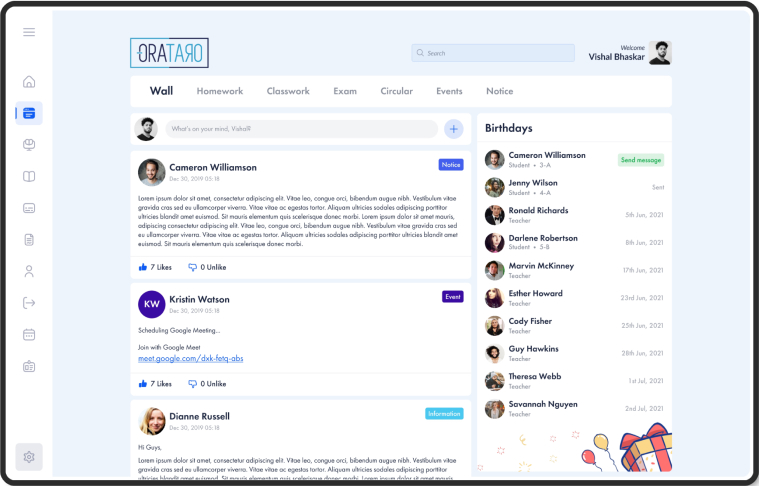 The software essentially replicates physical systems with numerous advantages, fitting even into mobile screens so conveniently. Like a tree with many branches or a building complex, ORATARO unifies the smart educational experience and offers every facility at a single point without a hitch.
While the future worries everybody and certainly educationists and parents amidst 21st-century complexities, ORATARO simplifies the grim business of communication. Thanks to rapidly evolving digital technology, so much can be achieved so quickly. Multimedia support enables a quick understanding of complicated subject matter for young minds.
Student safety with GPS transport
tracking ensures peace of mind for
parents
Engaging and exciting
communication keeps everybody
interested.
Simplify seemingly unattainable
administrative duties
Facilitates assignments, homework
distribution, and evaluation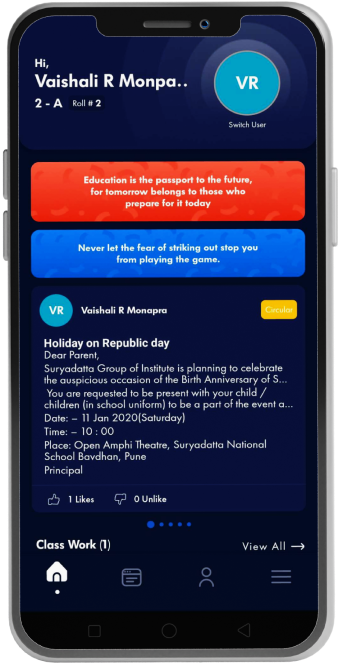 Essential teacher-student-parent
close communication is ongoing
Sharing study materials is
easily facilitated
A platform that remains active 24/7,
responsive and interactive
Library and hostel, fees and
exams – get the work done with
ease
User Action Log History.
Govt. Required Reports
Teacher Log Book Management
Student, Staff ID card Generation
Collection Counter Reconciliation
Multiple Fees Collection Options
Staff Meeting Management
Task Management and Follow up
Daily Appointment Management
Multi-level Login Security.
Auto Year End Process.
Ticket base Online support
Direct Data push to Tally software
Transport Attendance facility.
Dynamic Bus or Vehicle Allocation
Automated Salary calculation
Leave Application
Cafeteria Management
School branded App
Teacher daily activity
Pre-recorded Video Lecture Library.