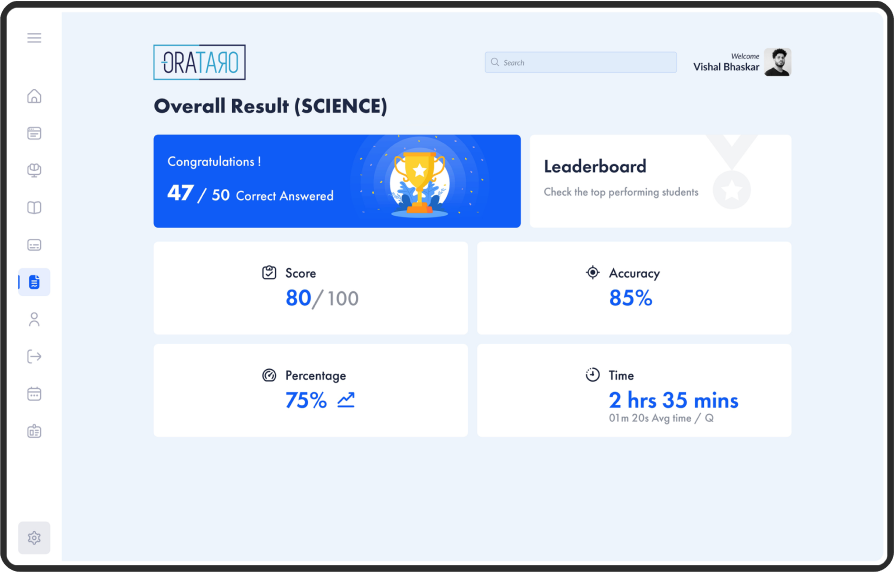 Now Education is available with Reduced overall costs with online learning platform.
Ease of customization features and themes in the Platform to enable better Customization of Teacher content.
Ease of personalizing content by using different content formats such as videos, texts, slides, ppts, pictures, quizzes and tests
Reduced time to build course content or training material due to powerful features in the content creation and management module
Question bank building facility to generate test paper within few minutes under strict supervision control.
Online as well offline Exams with Mobile App. ( As per CBSE, NCERT Boards regulation, Special test)
Pre schedule tests as per exam calendar which is linked to final exam report card.
Every week, revision tests will quickly confirm that students have understood the critical points.